Pure Collagen Mask (10pcs/pack)
RM219.00
100% pure collagen with triple functionality for skin lifting. It uses plant based collagen, with outstanding anti-aging properties to manage and improve sagging, fine lines, nasolabial folds, wrinkles with face lifting, creating V-line face. Resulting in skin that's plumper, smoother, radiant and tighter.
It is also being sold in KrisShop, Singapore Airlines' flagship retailer,  Cathay airlines, etc.
Effects: Lifting & firming, improve fine line, nasolabial folds & wrinkles, skin tone up, skin soothing, pore tightening, removes dead-skin and excess oil.
Origin: South Korea
Description
Product information:
With advanced technology, Ceramine Pure Collagen Mesh Mask contains pure collagen derived from collagen-rich source,100% Botanical extracted.
The active ingredients extracted are freeze-dried and embedded onto a thin matrix mesh that holds the precious anti-aging potion together.
As a result of this new technology, 100% of the collagen is fully absorbed onto the skin, ensuring no wastage as compared to regular essence sheet mask, effectively releasing the anti-aging collagen and ensuring full absorption into the skin, discreetly your second skin .
After attaching to the face, if mist or liquid is sprayed evenly on skin, collagen is dissolved and absorbed into skin, is a high-function product.

As animal-based collagen does not have any effect on skin because of the large size of the collagen molecule, Ceramine uses hydrolysed collagen and nano-sized plant-based collagen that are halved and then dehydrated so that these nanoparticles can be absorbed by the skin.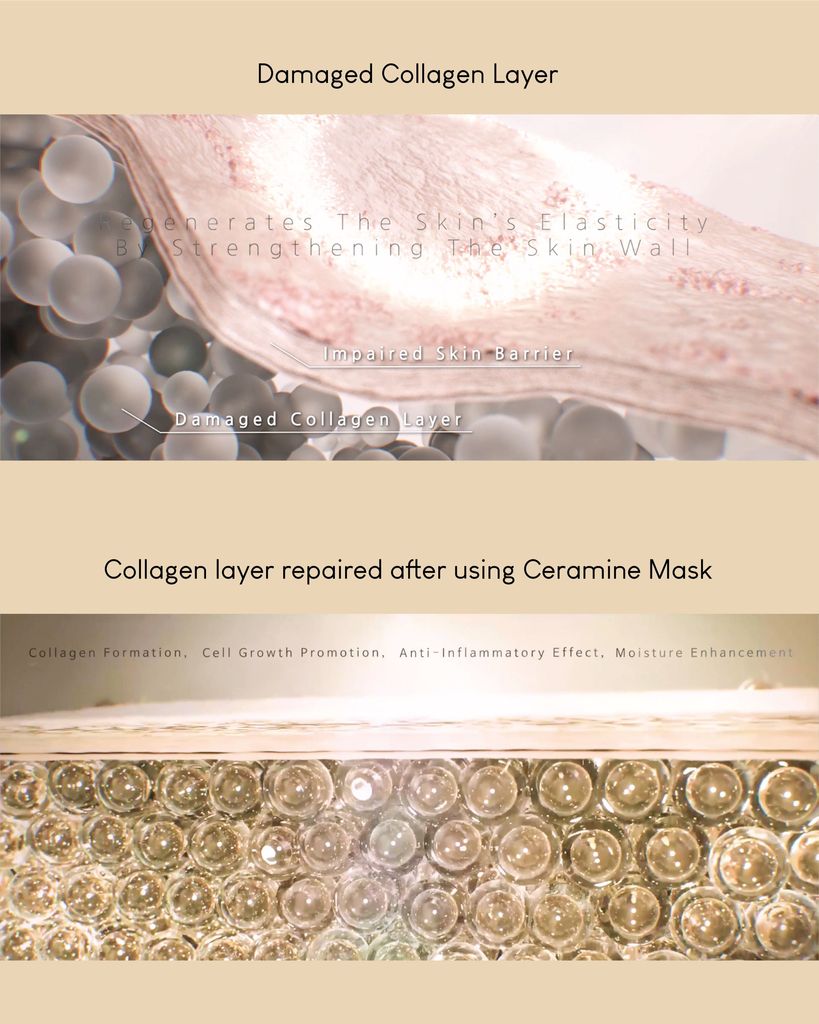 When removing the adhered mask pack, it removes dead skin, sebum and oil with its peeling effect. If you want to remove the residual dehydrated pure collagen formation on your face, use cold water to wipe it off in a soothing manner, or you can use a toner to wipe the residue off and use a moisturiser to finish.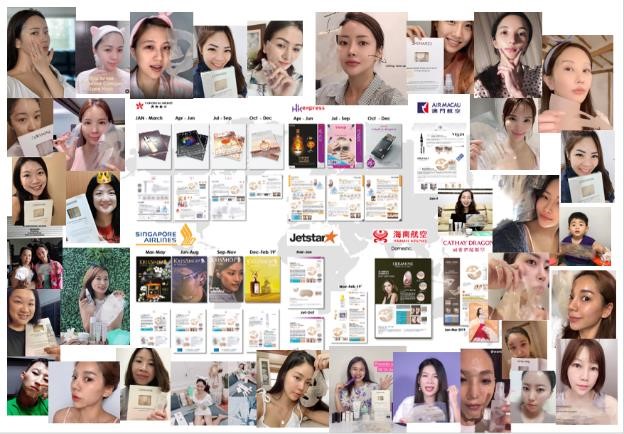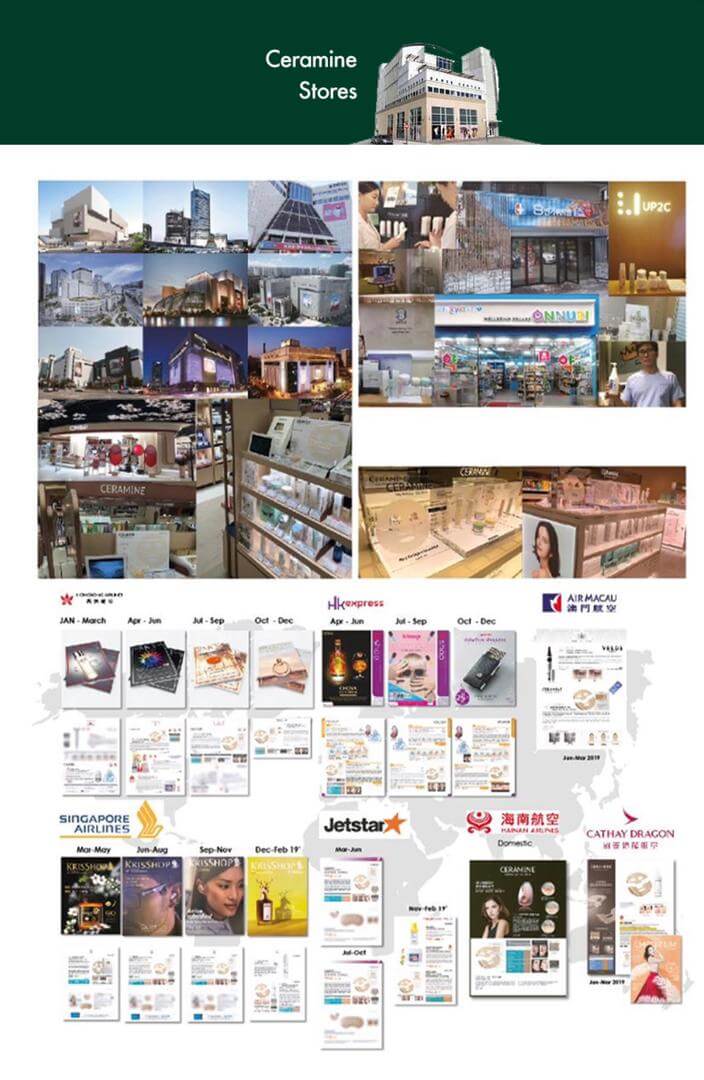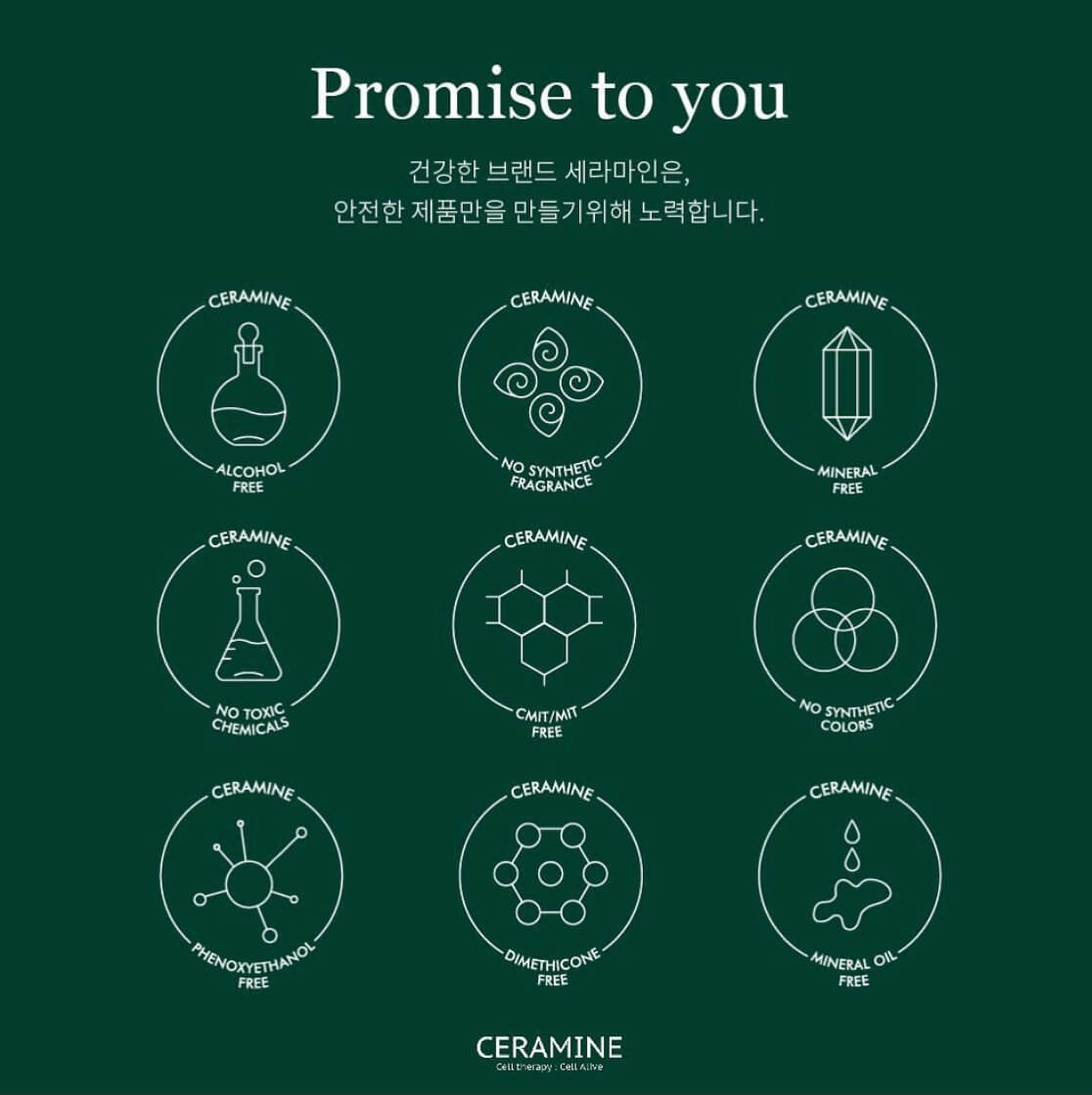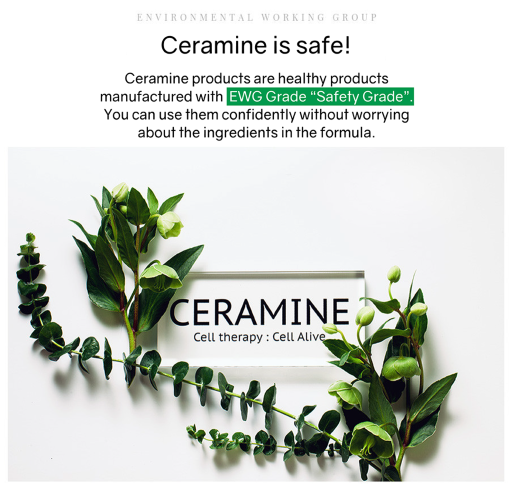 WHAT IS A COLLAGEN MASK?
A collagen facial mask is a sheet mask that is infused with hydrolysed collagen and saturated with other anti-aging ingredients. Collagen masks are like super-food for your skin. Collagen masks helps to plump, firm, and improve skin elasticity. Fine lines and wrinkles will appear diminished and skin will look smoother. Collagen masks are also known for imparting a luminous glow after a single use, leaving your face looking radiant.
WHAT IS HYDROLYSED COLLAGEN?
Collagen molecules in its natural state are too large to penetrate the surface of the skin and reach the dermis. For a collagen mask to effectively deliver absorbable collagen, the collagen in the formula must be hydrolyzed, or broken down into smaller collagen peptide molecules that can be absorbed.
WHY YOUR SKIN NEEDS COLLAGEN?
Collagen is the most abundant protein in your body and it gives your skin structure, strength, and elasticity. Collagen production decreases as you age, causing your skin to become thinner, drier, weaker, and less resilient. This leads to the formation of fine lines, wrinkles and sagging skin.
FAQS
Q1. Is this product suitable for people with sensitive skin?
This product has been tested for skin irritation and is certified safe for people with sensitive skin. When the mask pack is completely dry and removed, it eliminates unnecessary sebum and dead skin cells from the skin. At this time, in the case of atopic skin & redness, it may be irritating. However, all other skin types can use it.
Q2. Is this product safe for pregnant & breastfeeding ladies?
Yes. However, since it is a sensitive period, we strongly advise you to check with your gynaecologist to be extra careful.
Additional information
Weight
0.2 kg
Usage & Tips:

1. After washing your face, use the mask pack immediately with wet face or spray mist on your face to make it wet.

2. Attach top of dried collagen mask sheet, followed by bottom sheet. Smooth coated surface is to be in contact with the skin.

3. Spray mist or use water to make sure the mask fits tightly to your face.

4. Depending on skin type, leave on for 15 to 20 minutes. Remove the mask pack when it is completely dry. Wipe off any residue and finish with skin care.

Ingredients

Water, Polyvinyl Alcohol, Zea Mays (Corn) Starch, Glycerin, Mica, Hydrolyzed Collagen (8,000ppm), Hydrolyzed Silk, Natto Gum, Sodium Hyaluronate, PEG-60 Hydrogenated Castor Oil, 1,2-Hexanediol, Titanium Dioxide, Iron Oxides, Butylene Glycol, Caprylyl Glycol, Adenosine, Lavandula Angustifolia (Lavender) Extract, Camellia Japonica Flower Extract, Lonicera Japonica (Honeysuckle) Flower Extract, Triticum Vulgare (Wheat) Sprout Extract, Brassica Oleracea Italica (Broccoli) Sprout Extract.

Effect

Lifting & Firming, Improve Fine Line, Nasolabial Folds & Wrinkles, Skin Tone up, Skin Soothing, Pore tightening, Removes dead-skin and excess oil.

Tips

For the collagen mask to adhere well to the face, it has been separated into the top and bottom portion. If your face has strong contours, there is the option of further cutting the mask.

Pack

5 pieces, 10 pieces + free 1 piece Aqua Mask
This error message is only visible to WordPress admins
There has been a problem with your Instagram Feed.